YOUR BRAND, extended and enriched by mobile
Jeff Bezos, the Founder and CEO of Amazon stresses the importance of brand building, "A brand for a company is like a reputation for a person. You earn a reputation by trying to do hard things well." As a brokerage company your brand defines your success in your market, and as an agent your business relies on a strong personal brand.
Smarter Agent helps you take your brand mobile. Your own personalized real estate app will give you new capabilities, status and WOW factor engagement with your customers. Using our apps can show your community you are the type of brand that works smart, hard and has the right tools to collaborate with your customers.
We give you an app on par with any global brand, one that includes a suite of mobile marketing and sales tools to grow your sales and increase your repeat and referral business. We create products that focus on your brand, so you can easily engage with your customers in the ways they want to be communicated with.
Smarter Agent offers the only mobile app suite for real estate agents and brokers that promotes YOUR BRAND.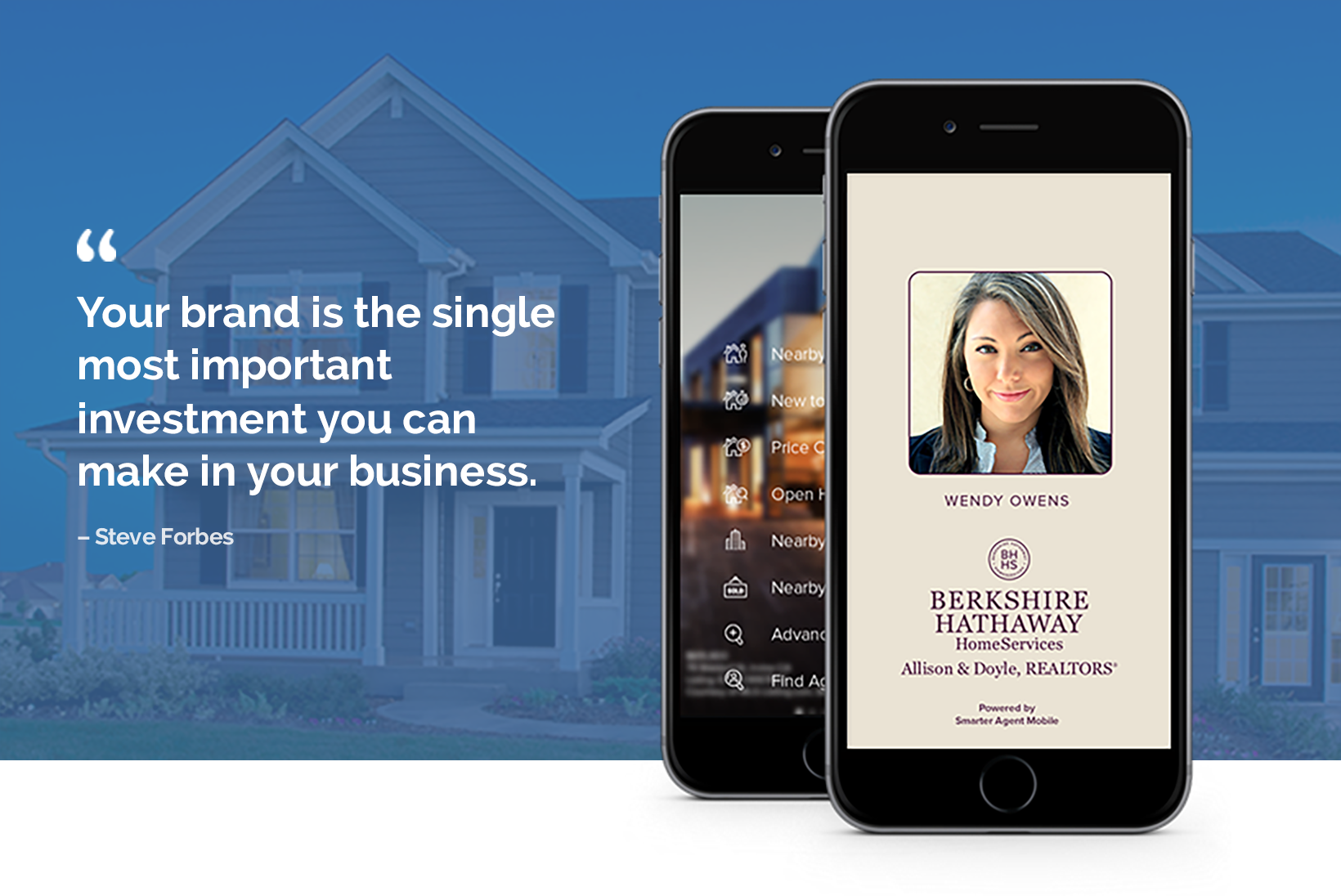 Most real estate apps, promote their brands, not yours
Portals such as Zillow and Realtor.com put their brand above yours while giving you muted branding in a format that makes you compete with others in your market. They create their own relationships with consumers before you do, making you subservient to their brand. Then they sell you leads. Other app companies make use of gimmicks such as taking pictures of homes to get access to real estate users then provide you "after the fact" branding after the consumer goes to their app.
Combined, all of these services are akin to 21st century newspapers: places to advertise, not places to create your brand. Our advice is to use these venues only to buy leads that meet your ROI and marketing objectives. But at the end of the day, put these leads in your own branded app, personalized to you, and powered by Smarter Agent!
Your brand is what people say about you when you're not in the room.

— Jeff Bezos