Get Hired Every Day: How a top agent utilizes tech to build relationships that stick
---
Miguel Cabrera, of Douglas Elliman Real Estate, has always focused on one simple goal: "To get hired every day" and being that he has earned accolades such as Top Producers Quarterly Award and the President's Circle Award he is obviously meeting and exceeding that goal.
"When I first learned about the Douglas Elliman App (powered by Smarter Agent), I thought the idea of giving it to clients as my digital business card could really up my game and I was right!
Miguel's go-to move is sharing his app with all inquiring buyers or leads to make that initial connection stick. Here are his other game changing tips:
Use your app as your 'Digital Business Card'
"Since I am always on the go I save my app link and a quick message in my phone's notes app. This way when I get a call from a buyer or new lead I can text them my app right away. I just copy and paste or I use the quick share button right from the app."
Encourage clients to use YOUR app
"If a client sends me screenshots from a Zillow or Trulia, I say 'stop use my app, for up to date information.' In the past (with third party apps), I have been misled – properties were listed as active, but were actually pending – it sets you back and lets client down! Also, my app is way better at differentiating condos from co-op's, which is huge when working in a big city market."
Use app to re-engage past clients
"When I want to check in with past clients, I send them my app as a way to reach out – 'Hi, I know you've used this before, but just in case you or anyone you know is looking.' I had a client share it with her daughter. I could see in my app what properties she searched and could reach out and suggest the right properties based on her preferences and prefered neighborhood. She loved it."
---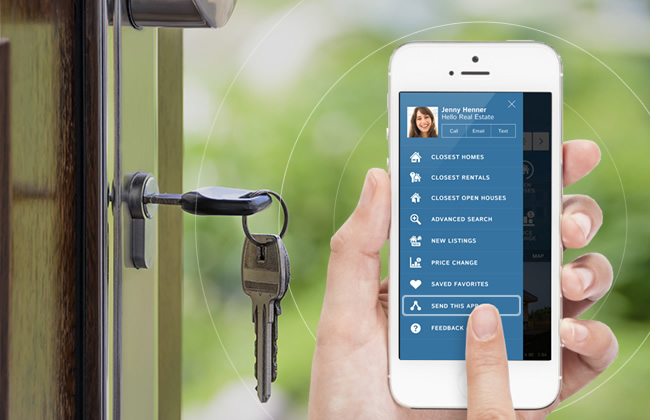 Up your firm's repeat business. See the app in action today.
---
An engine to Nurture your relationships
"Clients in real estate need to get face-to-face with you to build that trust. My app reinforces my brand and trust. When clients see my picture and DE logo ain the app they know they are working with me, backed by Douglas Elliman and that builds on that trust."
Utilize the tools your company gives you
"I've worked with lenders who had apps and could do calculations on the spot. I thought, 'Wow, it would be cool if I had an app to give my clients property info on the spot and it stuck with me.' When DE offered agents an app, I used it right away and it was effective. If your company gives you the right tools – why not utilize them?"
Follow Miguel on Instagram @miguelcabrera_realestate
---
65% of agents' business comes from their network or sphere of influence. A branded app can unlock the power of the network you already have. Call (856) 481-2150 or request a demo to find out how.