Learn to Use Tech to Enhance Relationships, Not Replace Them
---
With over 30 clients served in 2019 and having just stepped into the President's Circle at Coco Early & Associates (where only the top 10% of agents sit), Madison Pyburn has fully embraced tech to not only maintain her client relationships, but to grow them.
"Normally, what I enjoy most about real estate is being social, grabbing coffee and building personal relationships. It is still a face-to-face business and you would think technology would take you away from that but it actually enhances it. I now utilize tools like Facetime and my Coco Early App (powered by Smarter Agent) to stay even more in-tune and accommodate my busy clients."
Below are more of Madison's technique's to uses tech to grow and how letting go of "perfect" has led her to success:
Tech Allows Me to Always Keep Going
"Even pre-covid, I was making the shift to become tech enabled. It was this increase of creating short videos, social media and incorporating my app which allowed me to stay busy without a hitch – even in the most distant times. The posts where I had messy hair or stumbled on my words were actually my most popular! My clients were able to relate and get to know my personality. I always advise agents to stop wasting time trying to be "perfect", trust the process and just get started!"
---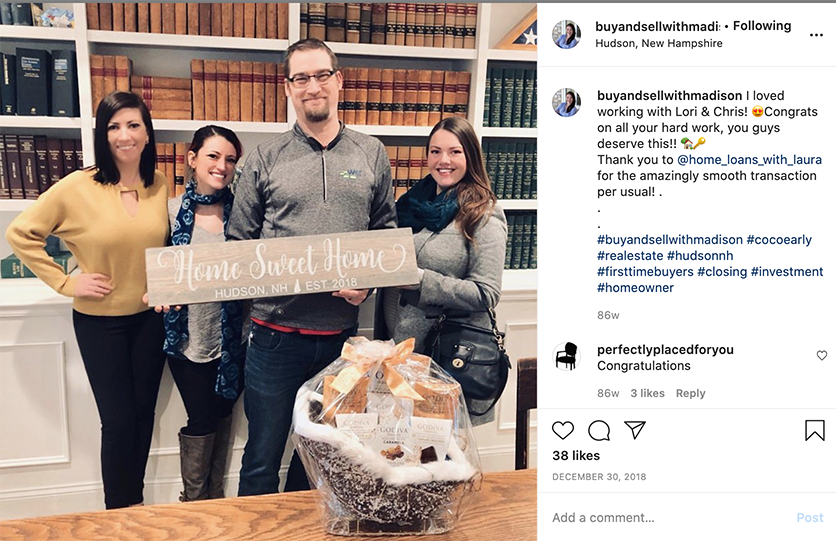 Madison tags partners like her lenders on social media to build strong relationships.
---
Don't Fear Being on Camera
"I highly recommend sharing quick videos. It is a great way to become known in your market. Even if just use the camera on your phone. Of course I share my listings, but it's not always about real estate. I often post quick clips about a local business or restaurant and tag them in it to share the love. It builds relationships and shows I am an invested member of my community. I even had someone come up to me recently and say ``Hey, aren't you the realtor that does the videos for Coco Early!" How's that for staying top-of-mind.
My App Saves Me Time
"The best part about my app is that it is easy to share specific listings with my clients. I can text or email them right from the app with a tailored message and the most current property information. Being able to do all of that in one spot, enables me to be more efficient and cuts down on my time. And to be honest my buyers love to use it too."
---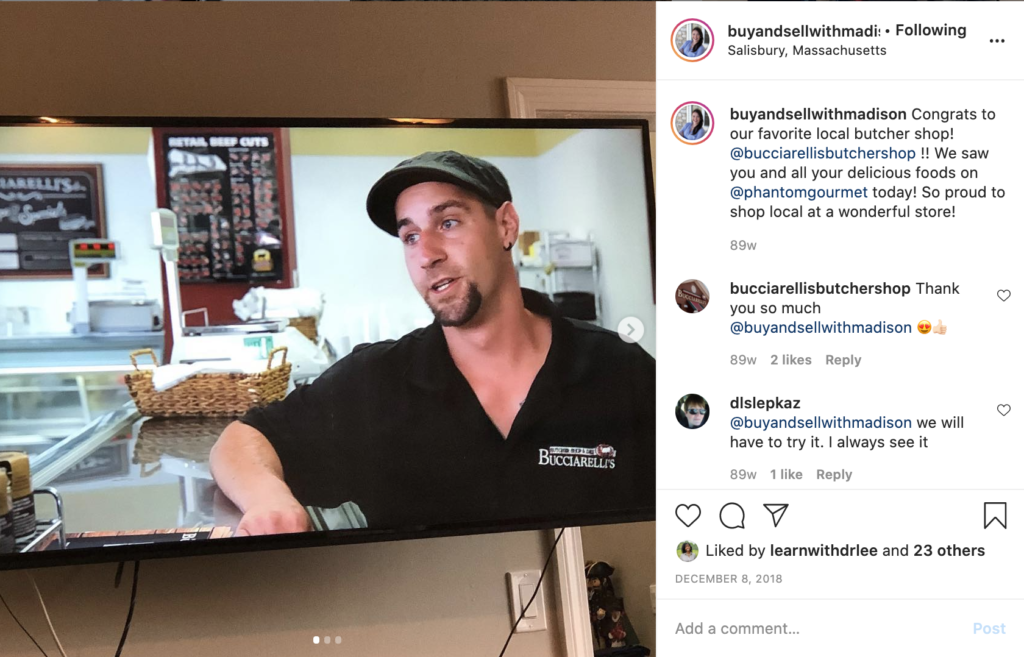 Madison recommends posting about local restaurants and business to show them some love and become a part of your community.
---
Helps Me to Connect with First Time Homebuyers
"I do alot of first time home buyer seminars with Millennials. It's a great place to introduce my app and add value early on in the client journey. I have a slide in my presentation that shows them how to create an account for a better search experience. I always get positive feedback that they love the simplicity and how user friendly my app is as opposed to others they have tried to use."
Tech is Here to Stay, So Learn To Be Flexible
"When Covid hit, I immediately shifted from "Let's meet up at the property" to "Let's hop on a video call" and client's appreciated my flexibility. People are so busy in today's world and they have now experienced how easy it is to do a virtual tour or virtual walk thru, that it is now expected as part of the home buying process. I will often have one decision maker come to a showing and we do a video tour with their partner who may be stuck at work. It's a great way to satisfy everyone and save time. You need to learn the tools and adapt to make it as easy as possible for your client's."
---
Thank you Madison for sharing le strategies with us for better relationships. Follow her @buyandsellwithmadison and download her app if you are in Massachusetts, New Hampshire or the Sea Coast area.
---
Have an app? Use it to remotely connect with your clients – take a LIVE webinar to sharpen your skills. Sign up here.