How to Dominate Urban AND Suburban Markets by Putting Tech Upfront
---
For Sabrina Glover, being in real estate is not just a job, it is in her blood. Having hailed from four generations of brokers and agents in Illinois, she spent her first five years establishing herself as a top producer in Downtown Chicago. When she decided to head back to her hometown in Downers Grove, IL she was looking for a firm that would support both her urban and suburban endeavors.

"I wanted the culture and foundation of a smaller boutique firm but also one that stays current and uses the tools that my clients have come to expect, like my Platinum Partners Realtors App (powered by Smarter Agent)."
With over 50 clients served and over 7.2 million in sales in 2020 (and counting), Sabrina has used her real estate mobile app to keep up with her almost 90% referral based business.
Read on to learn how she often hears "OMG, you're selling so much!" and how her app helps her make that happen:
Your App is a Not an Afterthought
"Using my own branded real estate app is a huge selling point for my clients. In my presentations, I position my app as one of the three main pillars of the home search process. When working with me, you don't get "run-of-the-mill" resources, but three sources: the MLS, a private network and my App. Prospects are impressed that I have multiple channels. I recently had a wowed client who was like "I cannot believe you have your own app!"
---
Paint a Picture for Your Clients
"Working in both the suburbs and downtown Chicago, I not only sell homes, but deal with many high end rentals as well. I advise clients to take advantage of the "Closest Homes" and "Closest Rentals" feature in the app. As an agent you need to paint a picture for your clients for example "Hey, if you are out having dinner or visiting friends and you stumble upon an adorable new neighborhood or main street that you fall in love with, pop open your app! You never know what you will discover that's available."
---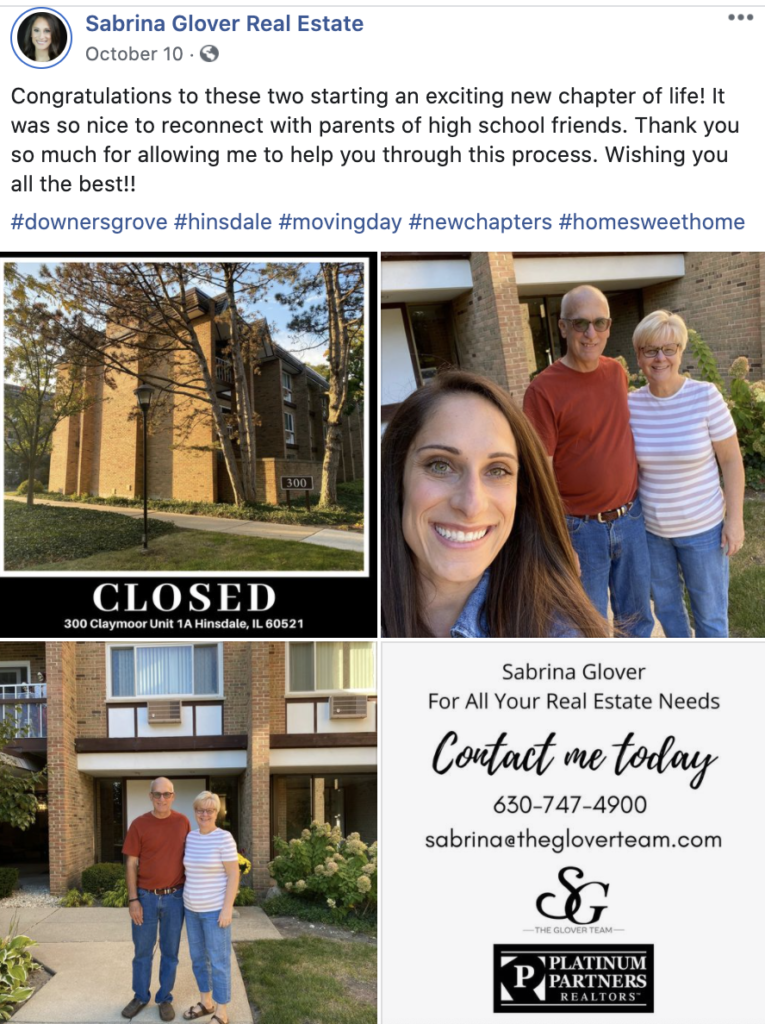 "I don't just work with client's once. I spend so much time with them during a search that it's not just a transaction, we've built a relationship."
---
Gives Clients a Feeling of Control
"Clients like to feel in control and search for themselves, that is why I like to put MY app in their hands – first. They have the ability to search on their own, but I am still there for them. We simply text properties back and forth with all of the property info included, no copy and pasting! I get viewing requests quicker which in turn, get my clients in the door before other prospective buyers. It's a win/win."
---
My App will not "Tempt" You with Unavailable Properties
"When I begin a search with buyers, I advise them not to use any "free" services such as Zillow, because they are rarely up to date! The status of the home, ie: active, pending, or under contract, is always – delayed. When they use my app, I know it is always up to date. There is nothing worse than client's getting their hopes up on a home that is unavailable."
---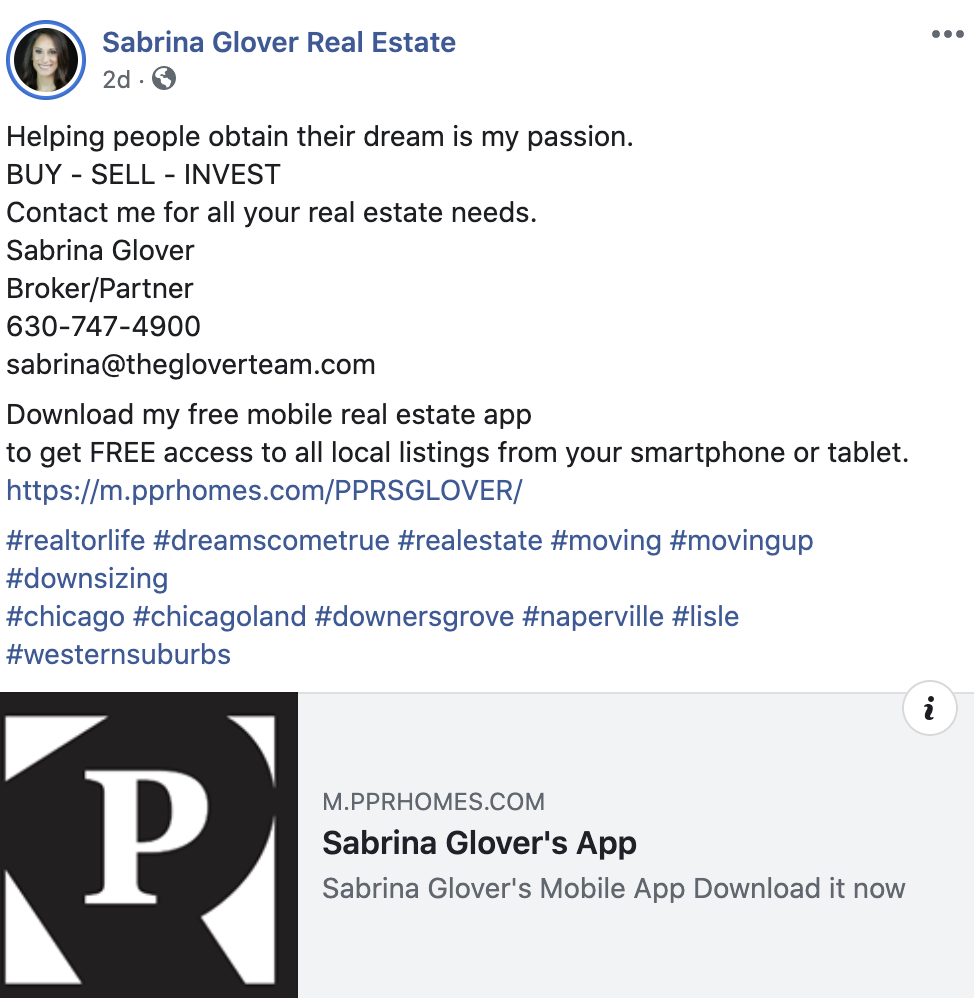 Sabrina often posts about her mobile real estate app on her social media to stay top-of-mind.
---
Get Your Client's Ahead of the Game
"Once they look and have found a home on my app, I love the option that they can text the property right to me! When I have clients that don't use it, they always end up wasting time. If they start with a trulia or a zillow and then the property isn't available. I say "Just trust me, use my app it's the most up to date, it will put you ahead of the game!"
---
"OMG, you're selling so much!"
"My social media presence has played a huge role in building momentum and being known in my market. Part of being in real estate is allowing people to get to know you and social media is the perfect platform to do just that. Every time I have a just listed, just sold, open house I do a quick post or story about it is highly effective. How do I know? Every time I run into someone they are like "OMG, you're selling so much!"
-Rachel Paolucci, Marketing & Training Lead
---
Get more of Sabrina's tips LIVE in our latest workshop: Master Virtual Open Houses, Tours & Showings to Engage Clients. Sign up here!
---